PURPOSE
MJ's employee owners seek to change our world for the better through sustainable and innovative infrastructure solutions, while giving back to our community.
WHO WE ARE
We are a people-centric company guided by the belief that employee owners are more committed to delivering quality services. We achieve this quality by building a team of diverse and talented professionals who work collaboratively to develop innovative planning, design and construction solutions for our clients. From airports and transportation infrastructure, to facilities and site/civil engineering, MJ's trusted professionals offer a full range of services aimed at maximizing value for our clients while improving the safety, efficiency and resiliency of our communities.
WHAT MAKES US SPECIAL
Here at MJ, we positively impact peoples' lives everyday. Whether redesigning a highway interchange to improve safety, renovating a building to improve energy efficiency, or implementing an in-house training seminar that allows our staff to grow personally and professionally, we are passionate about making a positive impact on our world. Our people are challenged to innovate how we do things, as well as how we think. Each project we undertake has potential for innovations that can add value for our clients, the users, our environment, our employee owners and our communities. Our mission is to maximize benefit by harnessing those opportunities.

Meaningful and rewarding relationships is something that, as a mid-sized firm, our professionals offer, while providing expertise across a range of project types. As a 100% employee-owned firm, we are committed to these relationships and driven to success. Thought leadership is rewarded at MJ and our clients see this as a VALUE of collaborating with our team. Our professionals meet new and exciting challenges with a level of creativity that results in advanced projects and flexible deliverables that help our clients and communities thrive.
COMPANY CULTURE
PEOPLE are at the heart of our core values here. This includes our employee owners and clients, as well as our communities. Guided by these core values, any time we make a decision, it means acting in the best interests of our people...our employee owners, our clients and our communities.
— Chad Nixon, MJ President

McFarland Johnson's employee owners are proud that our projects play a part in enhancing the communities we live and work in. With people at the forefront of what we do, careful listening, open communication, responsive actions and innovative solutions result in positive employee and client relationships.
EXCELLING AT WHAT WE DO
Innovative Solutions / Sustainable Results. Since no two projects are alike, clients seek out MJ to provide creative, cutting-edge solutions customized to their unique challenges. Our portfolio of exciting, award-winning projects is an indication of our level of success at bettering our communities and our repeat clients are a testament to our service and integrity.
LEADERSHIP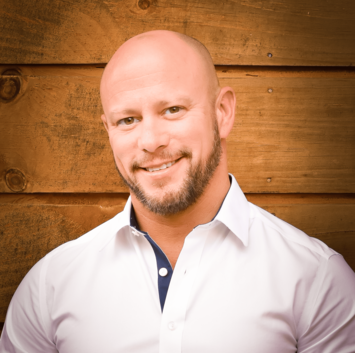 CHAD NIXON, MBA
President & Chairman of the Board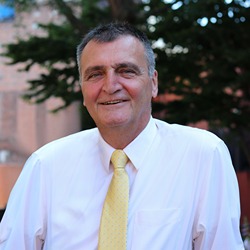 JAMES FESTA, PE
Chief Executive Officer