1946 - Modest Beginnings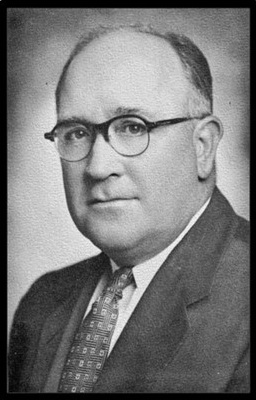 It all began modestly on a part time basis in 1946 in William H. McFarland's home. On a drafting table in his daughter's tiny bedroom in Binghamton, NY, Bill started providing engineering and surveying services even though he was still working full time as a Broome County Public Works Engineer. Gradually Bill added 3 employees and that drafting table moved to the basement before graduating to the first office over a hardware store on Washington Street.

1949 brought on a few more employees and a larger office on Front Street. "He built it from nothing", his daughter Anne Farrell said. As the business grew, he resigned his County position and devoted his full-time efforts to the consulting practice with a focus on highway, railroad, bridge, and airport projects.
1959 - Partnership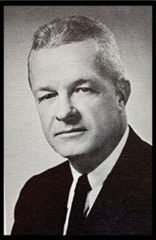 Soon this small organization grew with the addition of John W. Johnson, former New York State Superintendent of Public Works as partner in 1959.

Discussions to expand the firm with potential satellite offices commenced, but locations would only be considered after acquiring new contracts. Additional staff was added with each new project, and the momentum started.
1960's - Continued Growth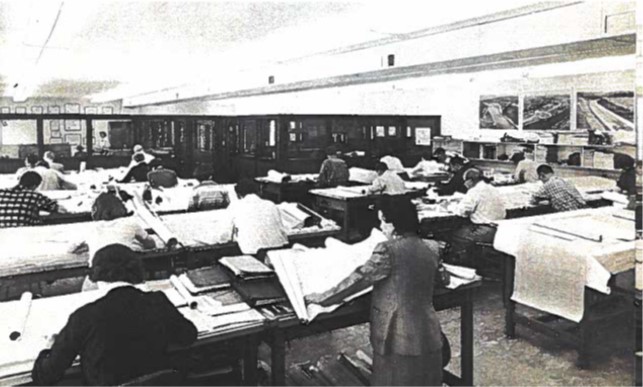 The firm's name changed several times throughout the 60's and 70's, as new Principals were brought into key ownership and management positions.

Firm growth continued with the opening of several branch offices as far away as Arizona, Washington, West Virginia, Florida, New Jersey and Illinois.
1970's - Expanding Services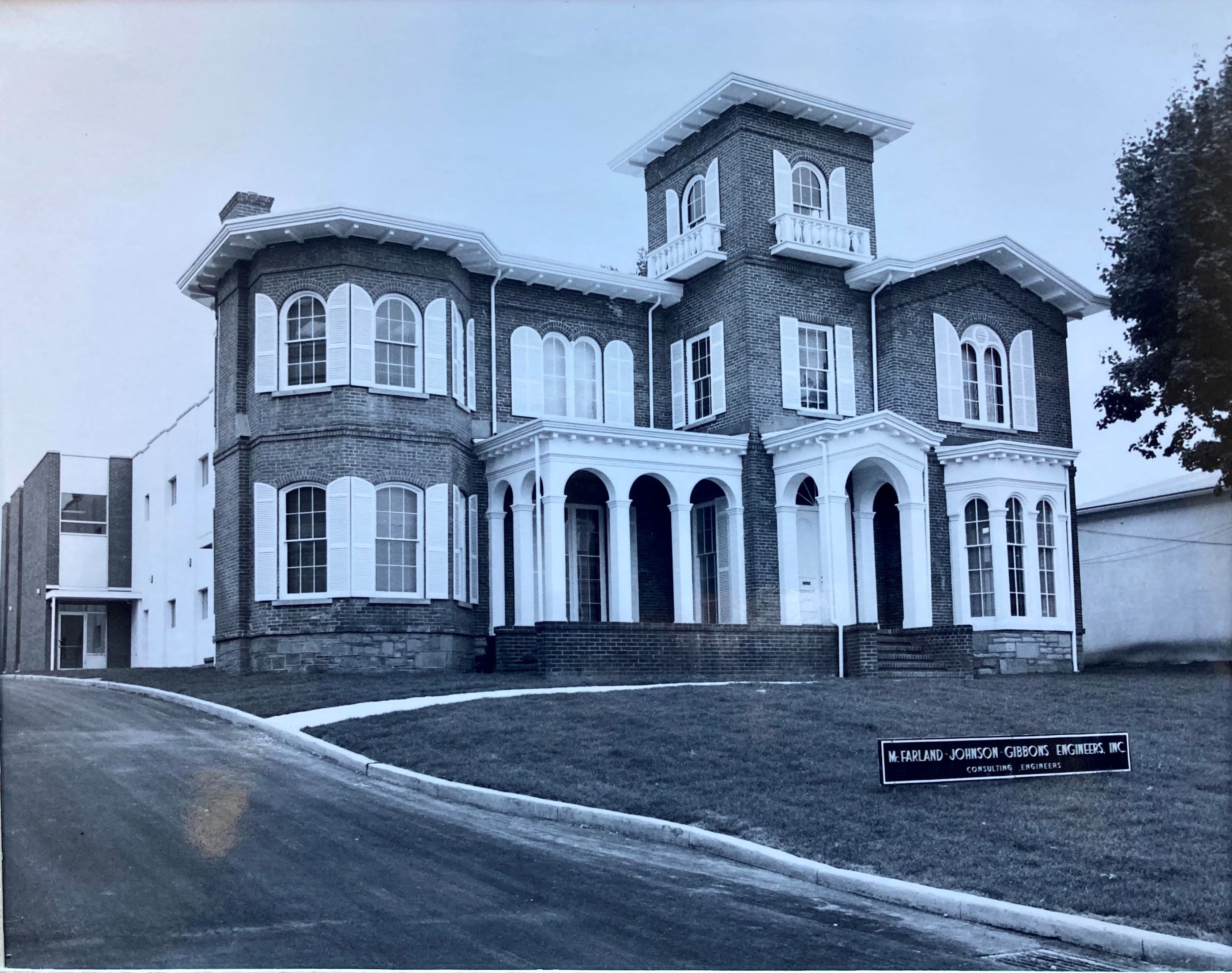 In the early 70's the company pivoted to smaller projects when the large highway markets dried up and also expanded service offerings which included the company's involvement in the construction loan monitoring business through the early 80's.

Our founder Bill McFarland retired as Board Chair and CEO in December 1974 but was immediately rehired as a consultant at $25K per year until the Brits came along.
1980's - Challenging Times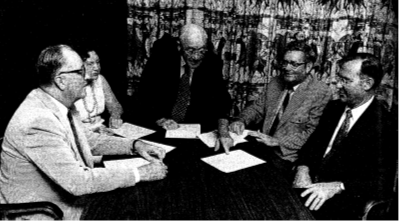 In 1982 the company was sold to Balfour Beatty, Inc., a British engineering/construction conglomerate. The long-range plan was to use McFarland-Johnson as the advance designer of projects that the parent company could then build in a turnkey manner, now known as Design/Build. This method of project delivery was slow to catch on in the States, and the real estate market collapse in the late 80's led to some challenging years.

In 1987 when 3 top leaders of MJ passed away within 3 weeks of one another, the company founder William H. McFarland stepped back in to assist. Many years retired; McFarland had no financial interest in the firm anymore, but his name was still on the door.
1980's - Challenging Times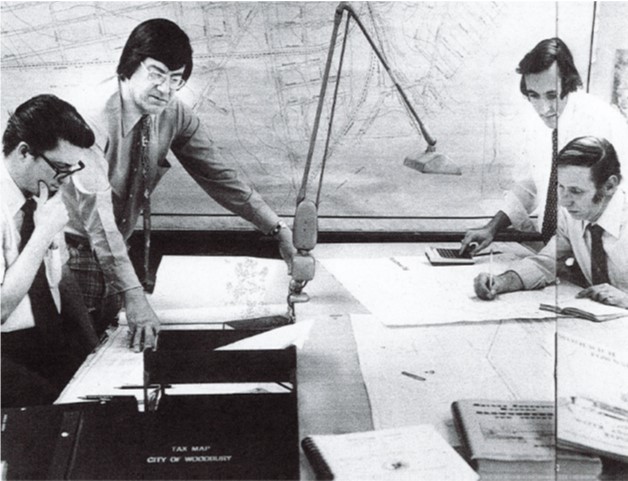 He worked with the new president Tom Coughlin on client visits, assuring them the engineering firm's quality would continue. "If your name is on the company you will have a feeling of commitment to that company as long as you live", Coughlin said. Coughlin quickly learned of Bill's reputation as an excellent engineer who also expected excellence from others. "He was a stern taskmaster, but everyone enjoyed working for him," Coughlin said. The work ethic Mr. McFarland possessed and instilled in others is one of the many reasons MJ has endured for so many decades.
1990's - ESOP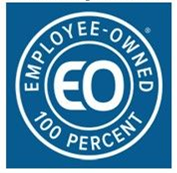 The 90's brought on a recession in the Northeast and Balfour Beatty decided to exit the American consulting engineering business sector in late 1992. The McFarland-Johnson employees were given the first opportunity to purchase the business back from the "Brits", as they had come to be known.

With the help of the firm's attorney and Binghamton Savings Bank, the buyback of the company and conversion to a 100% employee-owned business occurred on January 1, 1993. Transition to an ESOP was highly beneficial and that's when business really increased.
1999 & 2000's - Evolving Technology
The 21st century was ushered in with the passing of Mr. McFarland our founder at the age of 92. "Everything he did," his wife said, "he did well." MJ's commitment to carry on his legacy never waivered into this new century.

The dawn of the computer age, internet and cellphones changed the world and business forever, but it did not change MJ's culture or our commitment to clients. We've created new technologies and innovative tools that are true differentiators in the world of planning and engineering services.
2020 - New Leadership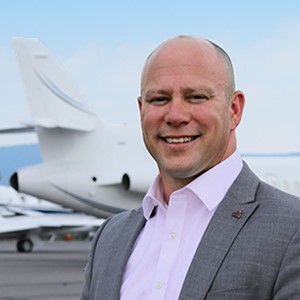 2020 brought change in MJ upper management with the promotion of long-time employees James M. Festa, P.E. as Chief Executive Officer, and Chad G. Nixon, as President and Chairman of the Board. Festa and Nixon have worked closely at MJ for nearly 20 years and provide a diverse range of business, engineering and finance experience to these new roles.

Festa has served as MJ's Chief Operating Officer since 2008, focusing on internal operations and office management, while Nixon had served as the Business Development Officer, successfully expanding MJ's geographic reach and leading the firm's innovation initiative on the national level.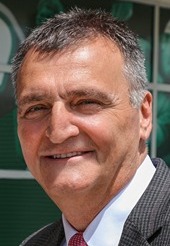 2020 - Leadership Evolves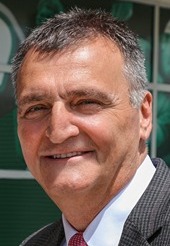 "This is an exciting time for MJ's employee- owners" said Ruthanne Bulman, Director of Human Resources, "with Jim's strong command of our business and operations, his focus will remain internal, delivering value to our employee-owners. Chad's strengths and energy lend him to focus mostly externally, forging strong client relationships while developing and leading MJ's strategic growth and innovation initiative." Jim stated that "We have developed a strong culture and business ethic that are vital to our employee-owners.

We will ensure that this continues well into the future" and Chad noted that "MJ is an established firm of industry experts and thought leaders that are poised for strong growth over the coming years both regionally and nationally."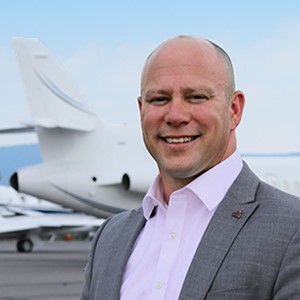 2020's - MJ Today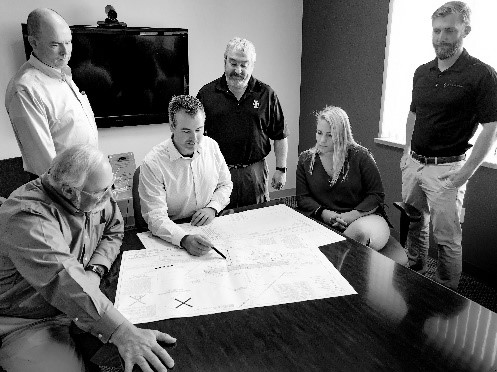 From our humble beginnings as decades passed MJ began to broaden our reach with more services increasing our number of clients. Today our employee-owners are part of a proud legacy of service, and our strength lies in our fundamental dedication to our clients' success.

We've been around for 75 years because we are good at what we do. We anticipate needs, adapt to clients' environment, and collaborate relentlessly. Delivering projects with trademark accuracy and timeliness.
75 Years - McFarland's Future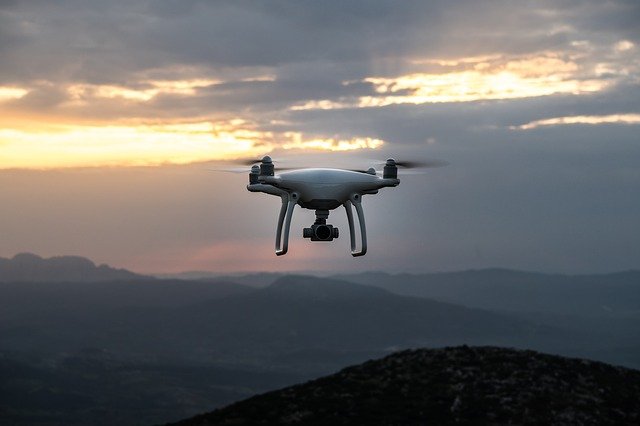 The next 75 years.....Whether a new employee-owner or someone who has worked at MJ for 40 years, each of us understands the importance of generating connections and creating reliable solutions for our clients and communities they serve, and at 75 years old we're just getting started. We are positioning ourselves to grow and thrive for many years to come. We are thinking smart about who we hire and making sure we create a culture of employee-ownership where talented people want to stay and contribute...
75 Years - McFarland's Future

We're not only doubling down on the things we do well, but we are also committing to areas where we know we can have a powerful impact well into the future. We are preparing ourselves for the growth that comes as a result of innovative thinking and the shrewd application of new technology.

In short, people, places and projects have gotten us where we are today and we're taking bold steps to be among the most highly regarded planning and engineering firms in North America. 75 years is a rare and special achievement for any company. We are proud of our journey thus far and can't wait to see what the next 75 years brings.
REMEMBERING OUR PAST
From our modest beginnings in the Binghamton, NY home of William McFarland, to our current reach across the United States, we are truly humbled and honored that as McFarland Johnson has grown, our clients have grown with us. The firm has sustained and consistently grown because of our dedication to the guiding principle of our founder, "Achieving success by contributing to the success of others."

Successful projects, diverse staff and a rich history of over 75 years can only be accomplished by the relationships you build. Meaningful and engaging client relationships remains the key pillar of who we are and that will never change. Our employee owners are at the heart of our success and they serve our broad client base with honor and integrity. Seeing what our clients have been able to achieve inspires us to continually improve with each passing year.
LOOKING TOWARDS OUR FUTURE
So, what does this mean for our future?

It means that we will stay committed to building lasting relationships, serving our clients best interests, and continuing to learn. Proactively working to find innovative, future-focused solutions to our clients' complex challenges will guide our strategy. MJ will continue to give back to the communities we serve, whether it is donating time or money, and we will continue to lend a hand to others because relationships matter. Success is not an ending, it's part of the journey and it means that we will not stop. We are just as committed now as ever before to developing strong and lasting relationships, earning and maintaining trust, going the extra mile, exceeding expectations, generating innovative ideas, and working together to enable our clients, our people, and our communities to achieve their very best. We look forward to our next 75 years.